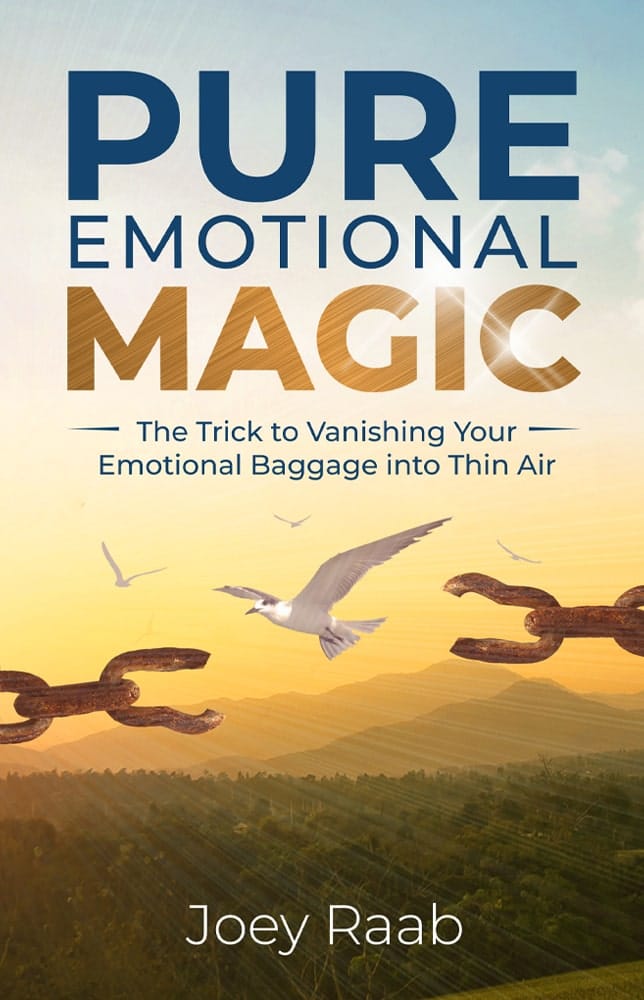 The Emotional Healing Technique That Works Like Magic!
Pure Emotional healing Magic is a technique for clearing out emotional pain and uncovering the happiness that lies underneath.
All of us carry around some kind of emotional healing backpack that not only hides our natural joy but also colors the way we see and experience life. Some of these backpacks include grief, anger, guilt, fear, self-doubt, and more.
One of life's greatest secrets is that carrying the backpack is optional.
Only you can decide the reasons for continuing to carry this backpack and only you can decide IF and WHEN you want to put this backpack down.
After a life-changing experience miraculously transformed emotional heartache into happiness, Dr. Joey Raab spent the last 25 years finding out exactly what happened to him and discovered this emotional healing technique.
Dr. Raab has successfully used the technique when working with clients and in his own personal life, such as clearing out intense grief when his father went through a lengthy and life-ending illness.
You don't have to spend another moment needlessly living underneath a backpack that obscures this hidden happiness.
Pure Emotional Magic shows you how to clear out any kind of emotional backpack that is weighing you down and restore the natural joy that lives inside each of us. It's a life changing journey to rediscovering your true, happy self, using a spiritual and emotional healing technique.
And best of all, it works just like magic.